Graph Mininng
Fundamentals + Random Graph + Motif
Our further goals are focused on :
1. Bigdata Processing
⭐️ 2. Graph Mining
Why GRAPH?
Most data is structured from Network
Network - A Complex System Consisting of Interacting Entities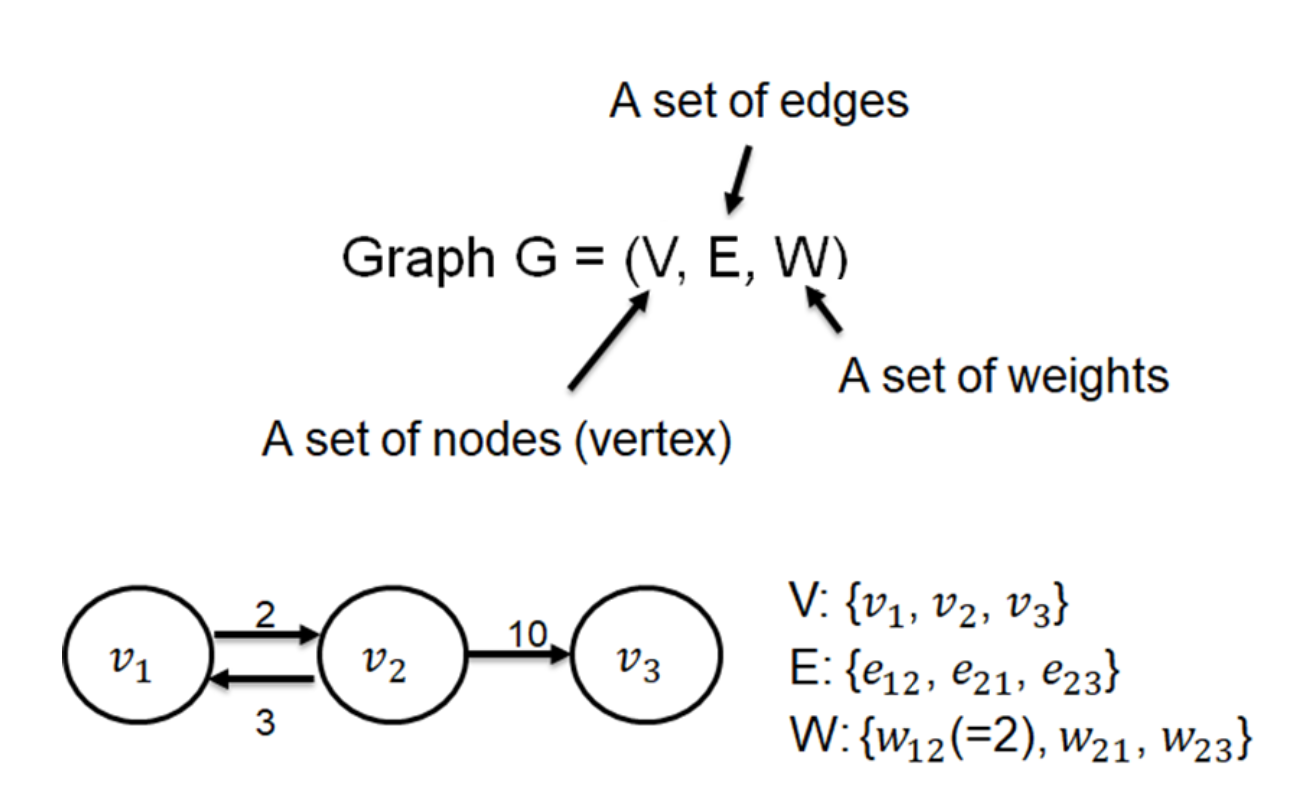 Nodes : v1, v2, v3
e12 : Edge of 1 to 2
Embedding - 수치에 대해 직접적인 관계는 없지만 다른 상호작용을 보고 연관성을 유추할 수 있다.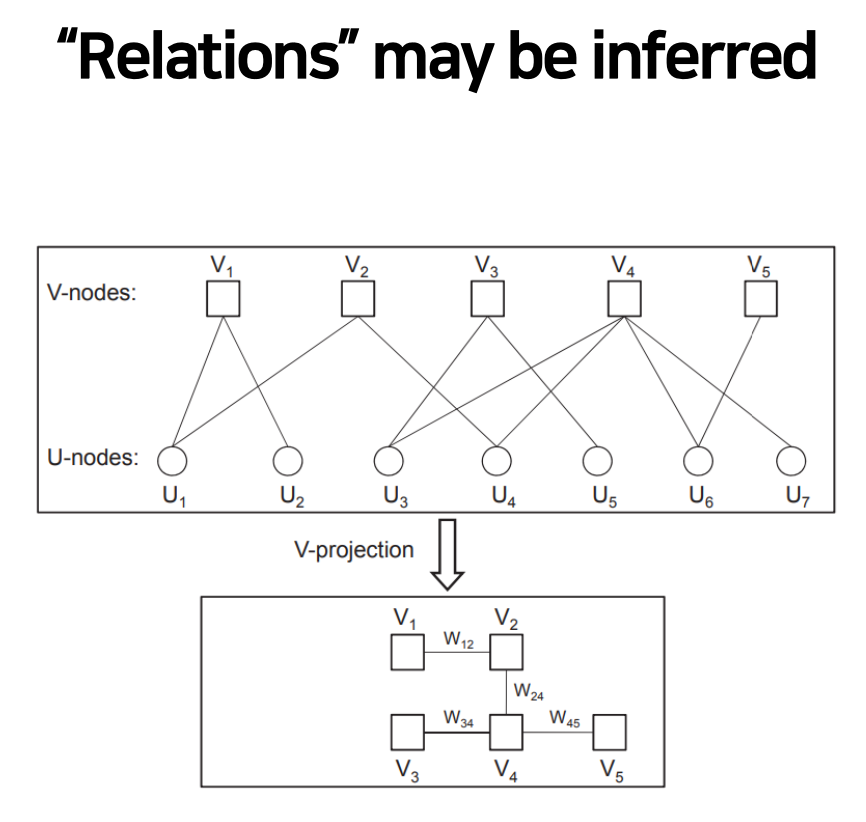 직접적인 v, u 노드 간의 연결은 없지만
ex) U1에 V1,V2가 연결되어 있는 것을 보고 관계를 유추할 수 있다.
Relation - 유사성을 보고 관계를 유추하고 W를 측정할 수 있다.
Why Networks (Graph)? And Why now?
Universal language for describing complex data

Networks from science, nature, and technology are more similar than one would expect

Shared vocabulary between fields

COmputaer Science, Social Science, Physics, Economics, Statistics, Biology

Data availability & computational challenges

Web/mobile, bio, health, and medical

Impact!

Social networking, Drug design, AI reasoning

복합형 인재,
Revisit : Graph Definition
Graph Types
Directed Graph

Unweighted Graph
Degrees
In degree - 나에게 들어오는 노드의 개수
Out degree - 나에게서 나가는 노드의 개수
Repersenting a Graph : Adjeacent Matrix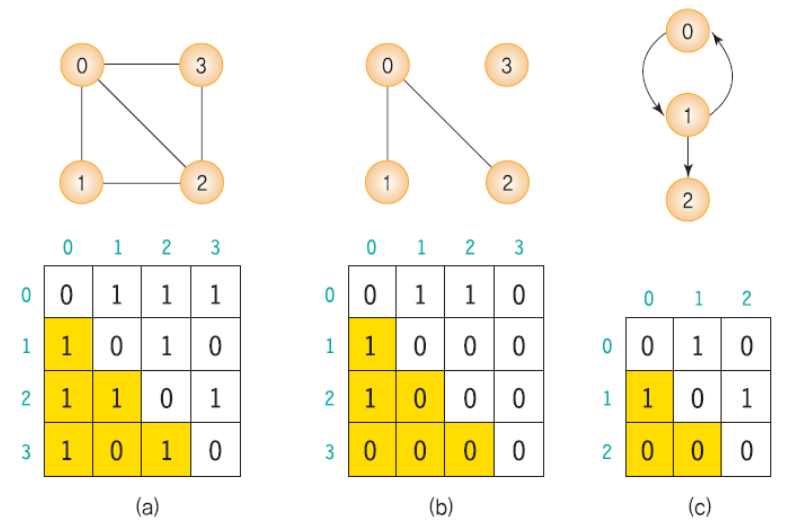 0이 많으면 메모리 공간 차지가 큼 이걸 줄이고 싶어함.
Tree
A type

All nodes are connected
No cycles
Graph analysis
Network Properties : A first measure for graph
Degree distribution
Path length(Distance 거리)
Clustering coefficient(나를 중심으로 얼마나 뭉처져 있는가)
Connected components(연결성, 연결되어 있는/안되어 있는지)
Degree Distribution

Paths in a Graph
Shortest Path
Diameter & APL
APL - path length의 평균 (Average Path Length)
Clustering Coefficient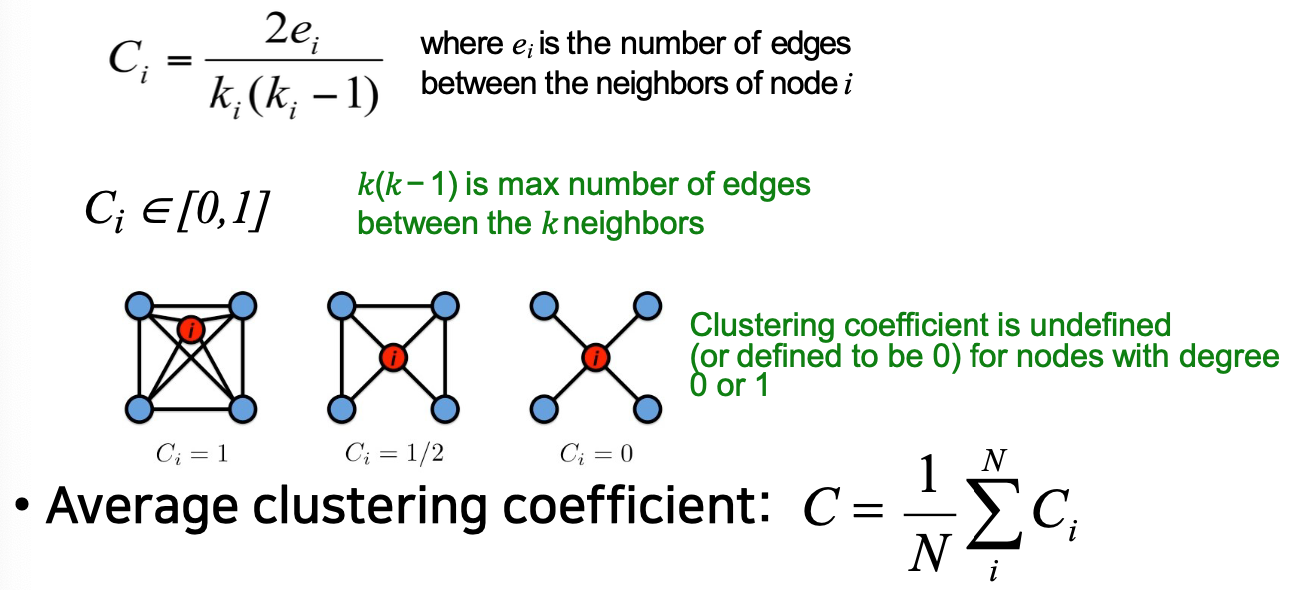 _n_C2로 나누는 것
Connectivity
Generating Random Graph (Erdos-Renyi)
똑같은 갯수의 노드와 엣지를 가지고 랜덤 그래프를 그려야 한다.
Simple Algorithm to Generate a Random Graph
Gnp : 노드와 확률을 주어짐
Gnm : 노드와 엣지의 개수가 주어짐
Random Graph Model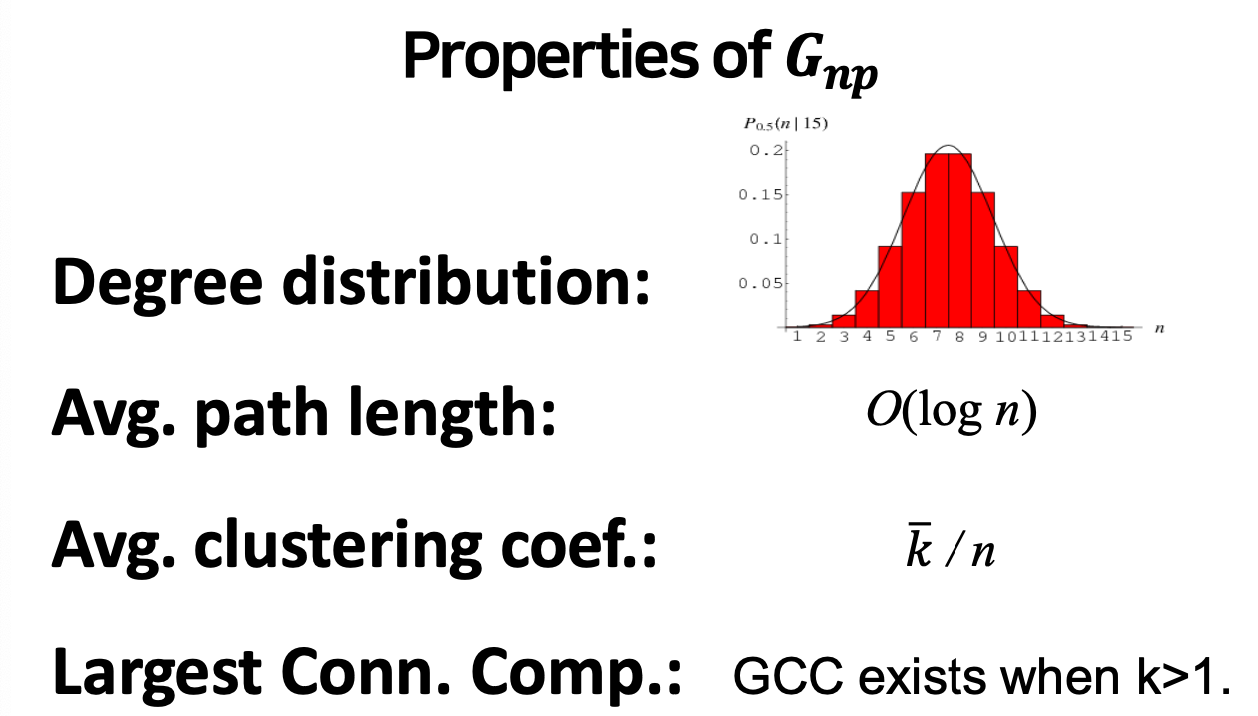 Degree distribution 동일하게 뽑기 때문에 정규분포의 형태를 띈다.
Ramdom Graph Gnp Does NOT Reflect Real_World
Degree distribution 모양이 다르다
Avg.Clustering coef. 가 너무 낮다
THe Problem Comes from "Edge Locality"

엣지가 존재하는 주변에 연결된 엣지가 존재할 확률이 높다.
diameter - (distance가 가장 높은 것) 또한 높다.