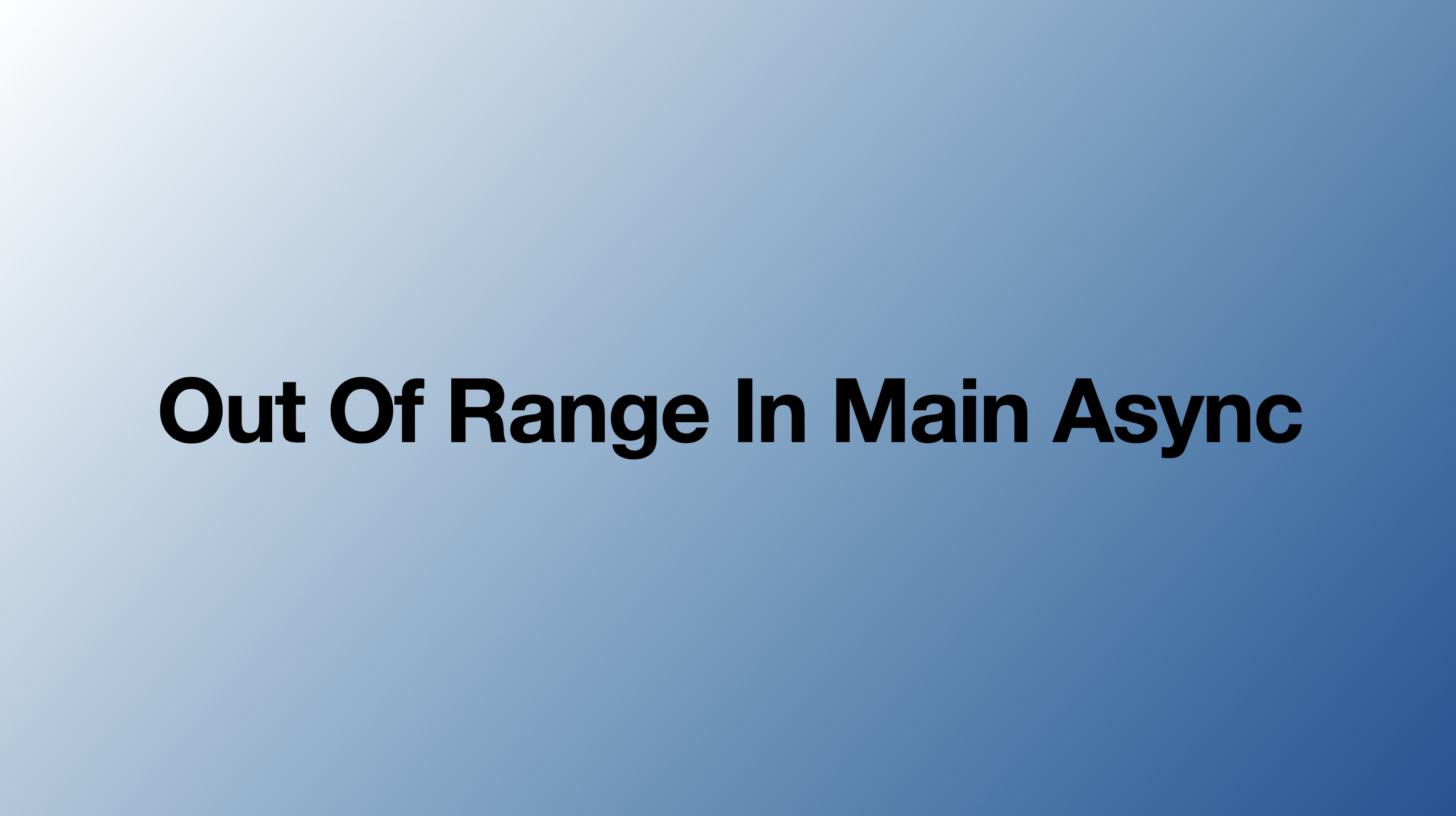 Out Of Index In Main Async
TableView dataSource에서 아이템을 가져오다 outOfIndex가 나서 crash가 났다. 이로부터 배운 점에 대해 적어본다.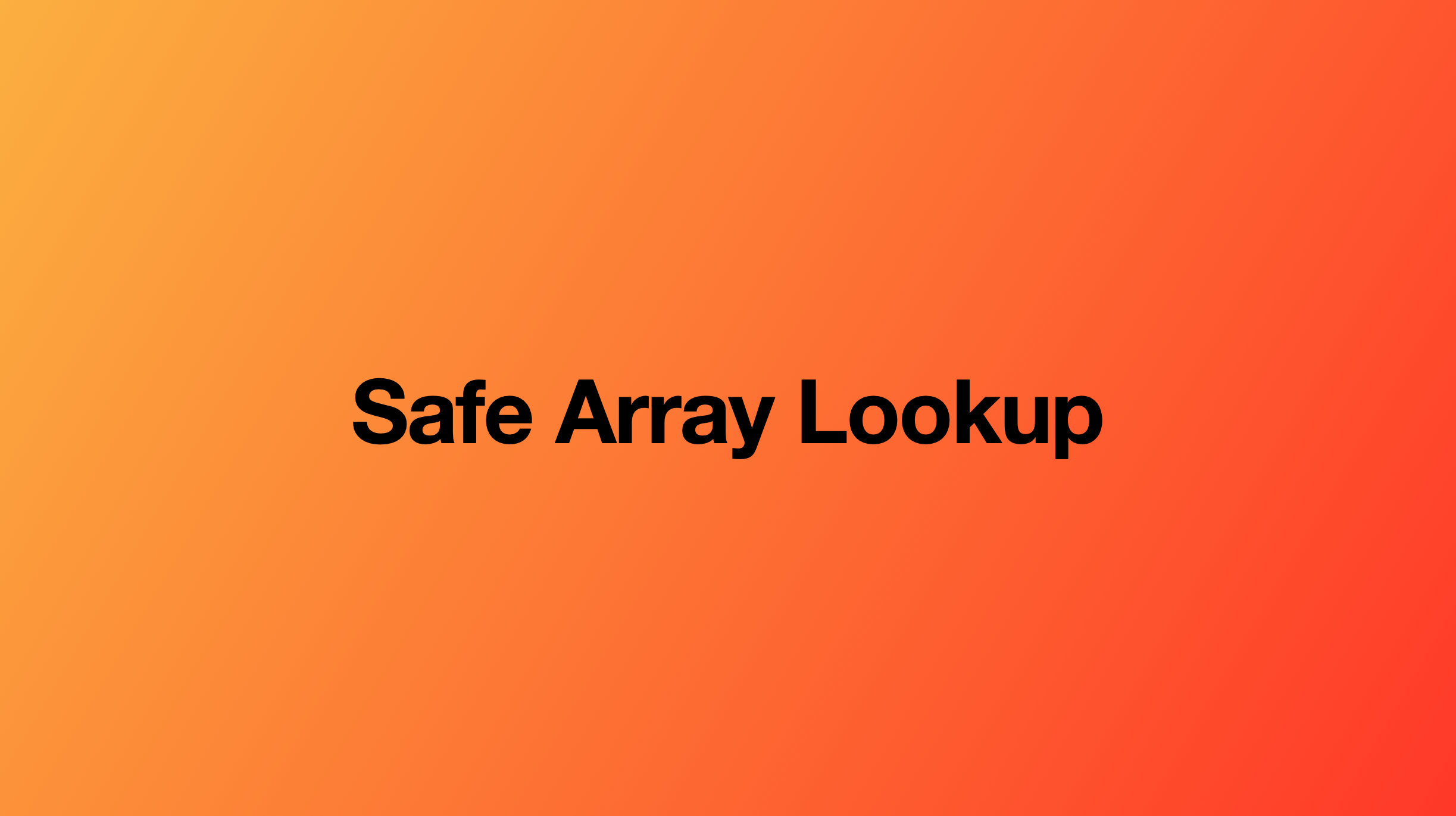 Safe Array Lookup
인덱스로 Array 아이템을 탐색하다보면 항상 마주하는 것이 있다. Fatal error: Index out of range. 잘못하면 런타임에 애플리케이션이 바로 죽어버리기 마련이다. Subscript를 활용하여 쉽고 깔끔하며 안전한 코드를 만들어 보자.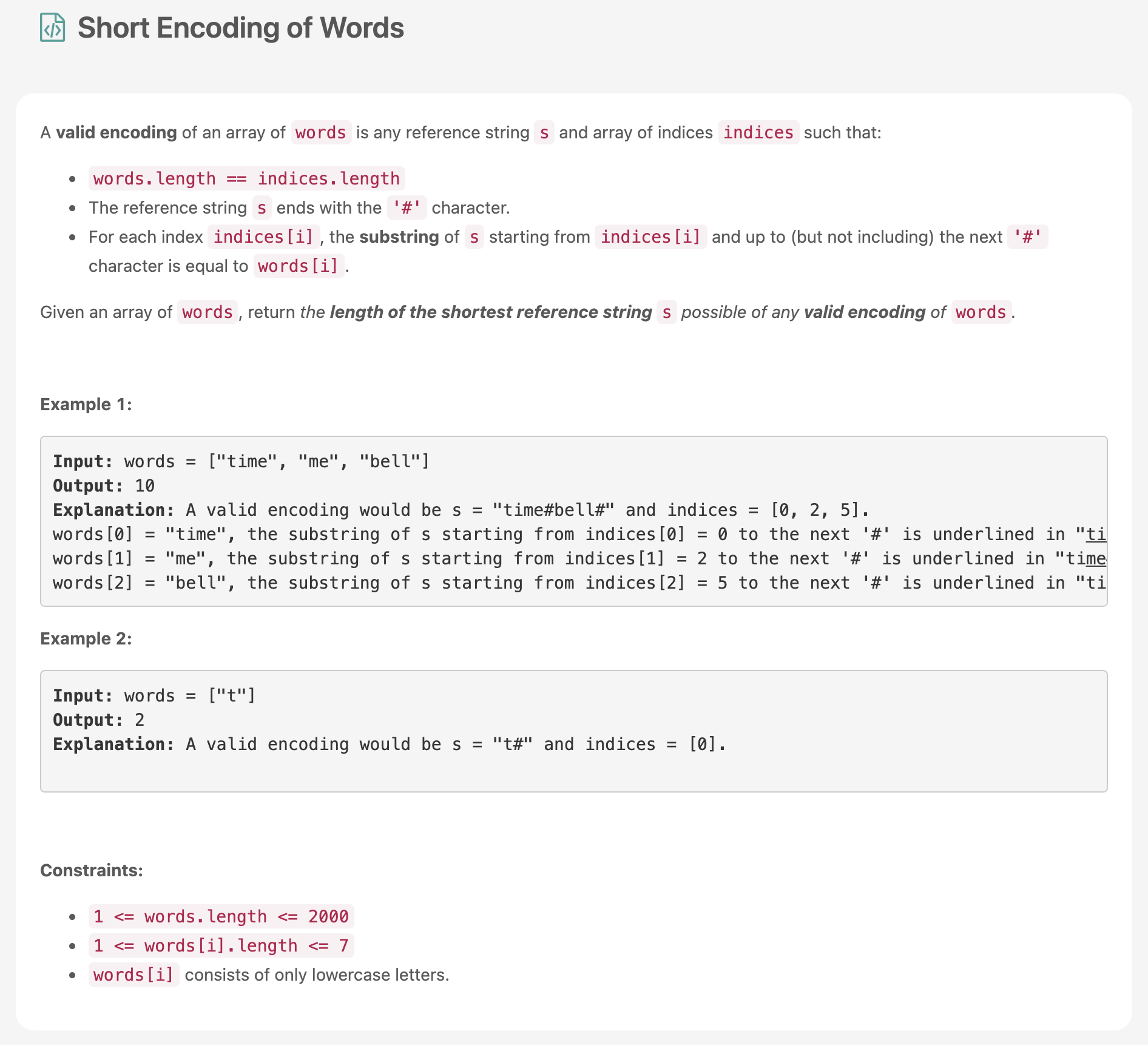 [leetcode] Short Encoding of Words
Time: O(N^2\*M), N is the length of the words, M is the length of wordsiSpace: O(1)