To Dos
1. Make it run on server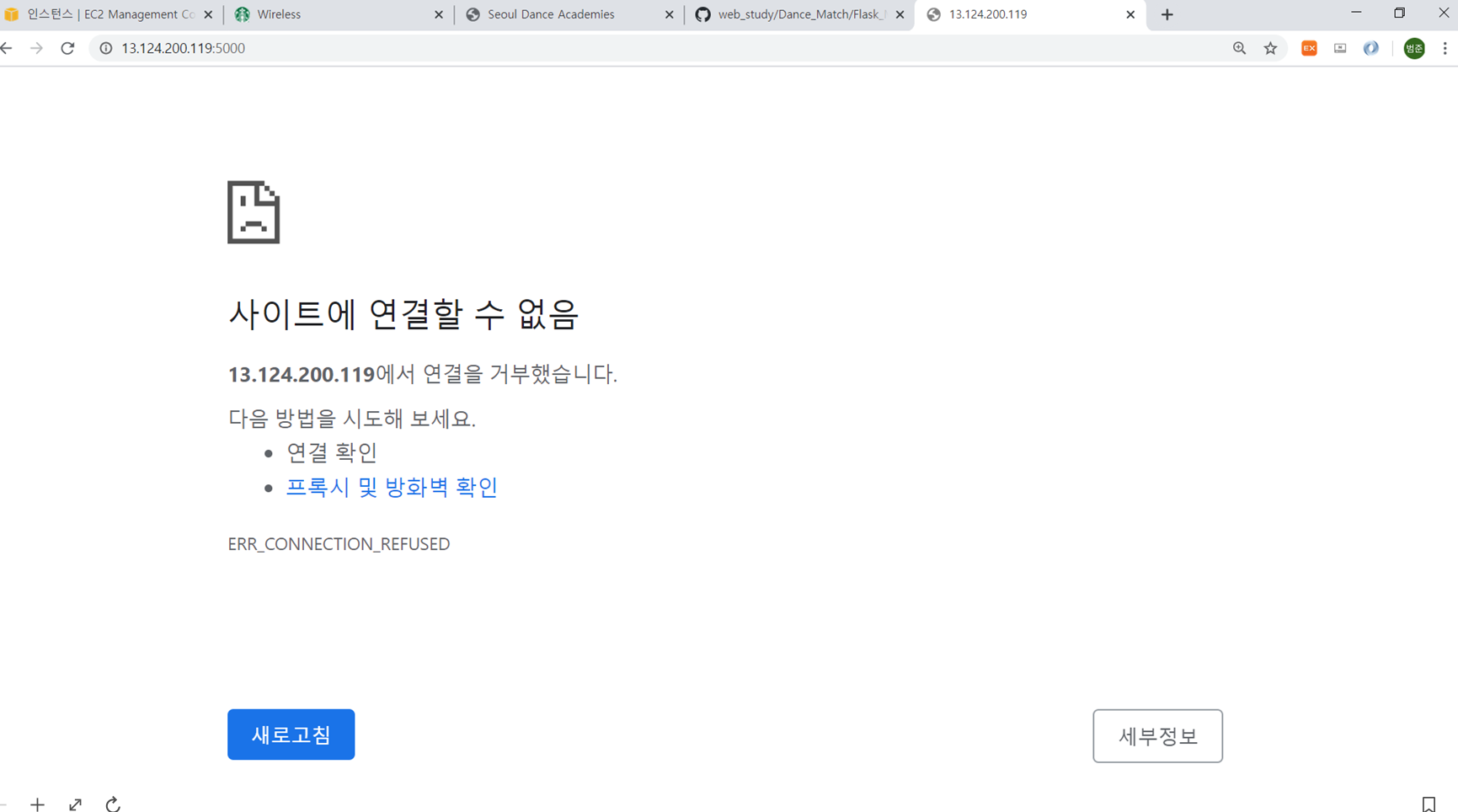 The problem was that... Ubuntu AWS server was not working
Solution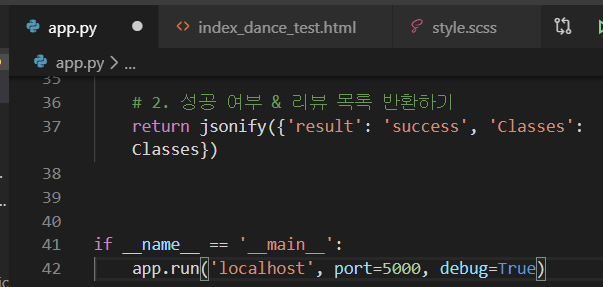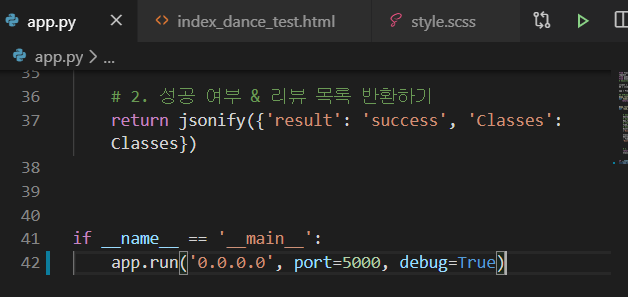 2. Enable Web server to reach my mongodb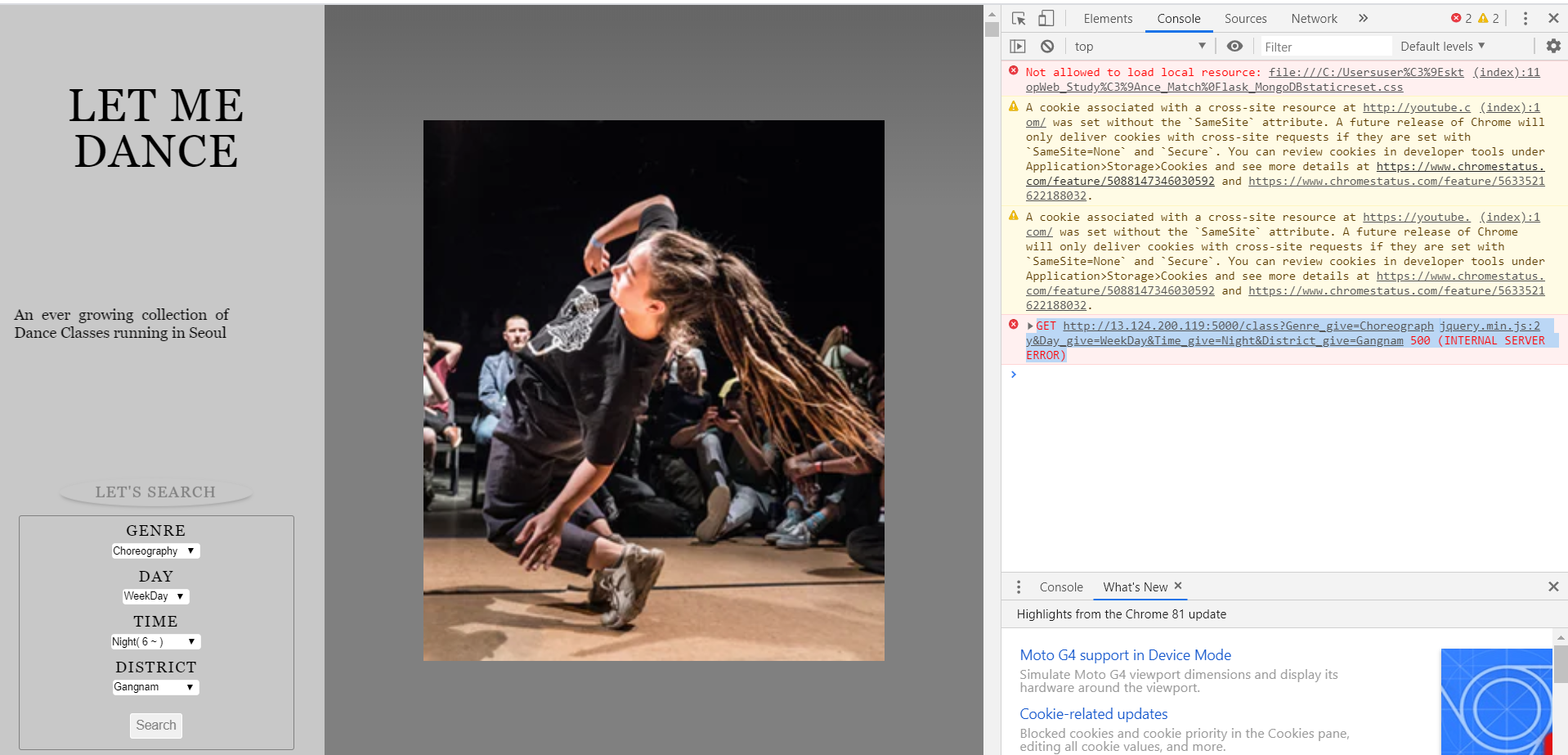 Even if I clicked.. nothing happened
The problem was that, this server was not connected to DB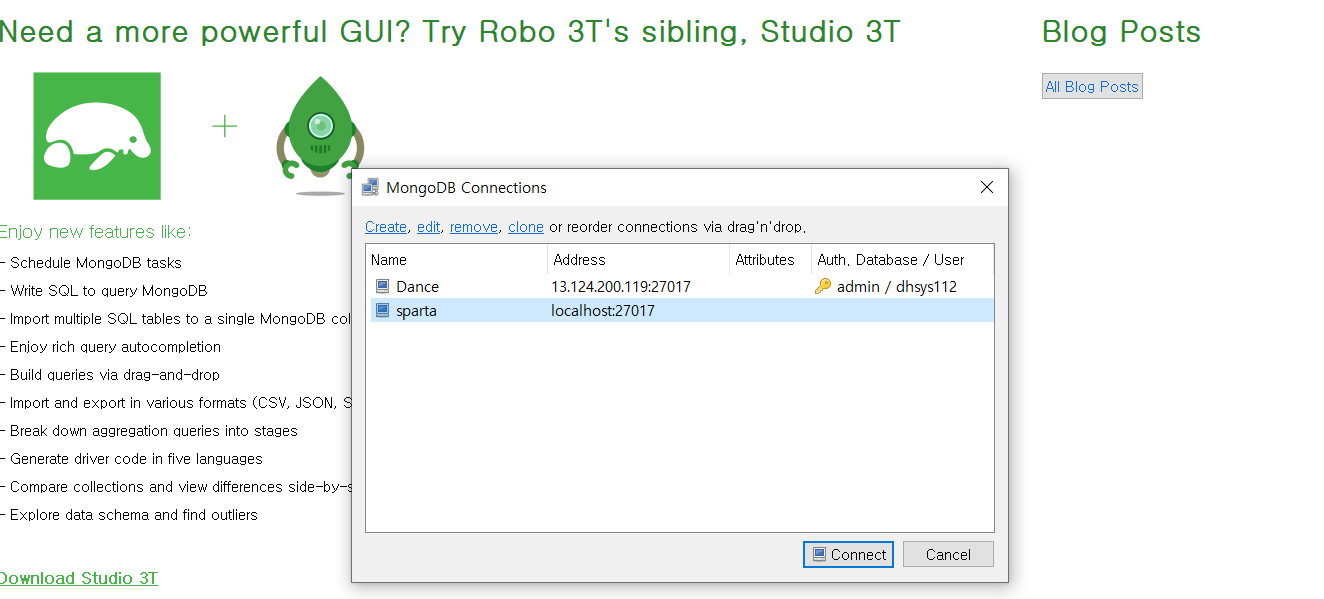 Dance is the remote DB I made which I want to connect with MongoDB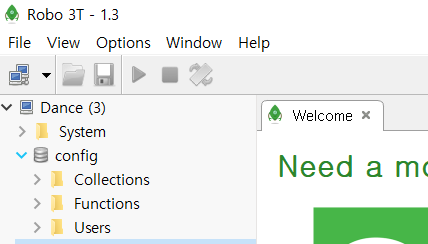 But as you see... you cannot find any collections...
which means I have to create new collcetion into the "Dance" DB and put new datas into that
https://stackoverflow.com/questions/56945108/how-to-mongoimport-in-a-remote-server
So I tried importing data into remote server


But actually...nothing worked...
Trying. exporting db into Json and reimporting into DB
1) Export into Json file


2) Put it into myenv file through Filezilla ( "Dance_Total.json" )


3) import into Remote DB > Not working

a. 1st try

it seems like it's connecting to localhost, not the IP I want to connect to
b. 2nd try

at this time. it has problem with authentication....Than I have to put ID and PWD ..!!
c. 3rd try

ha......What ??
d. 4th try
I combined 2nd , 3rd try....not working also

By the way. I checked whether server was approaching to appropriate MongoDB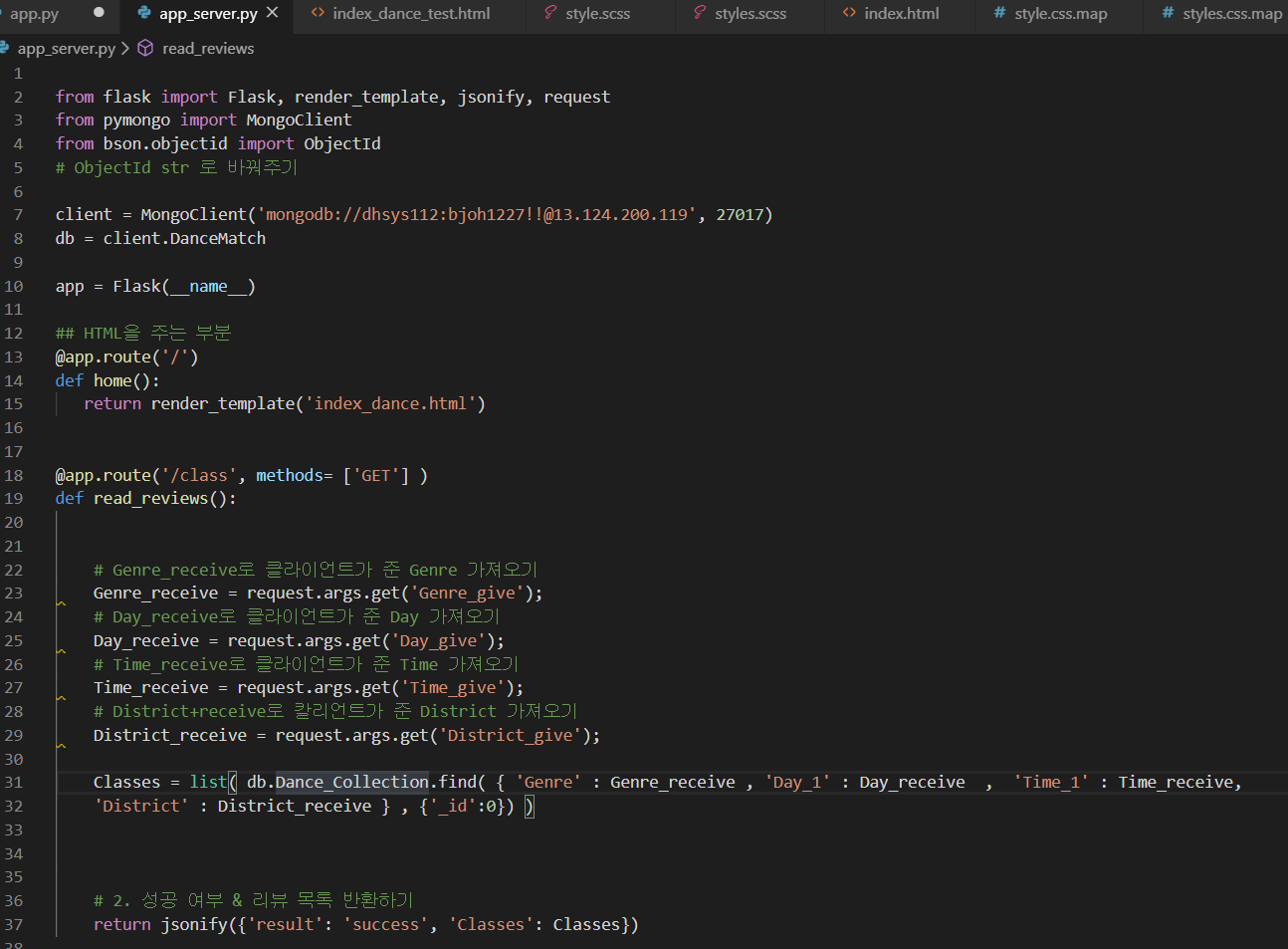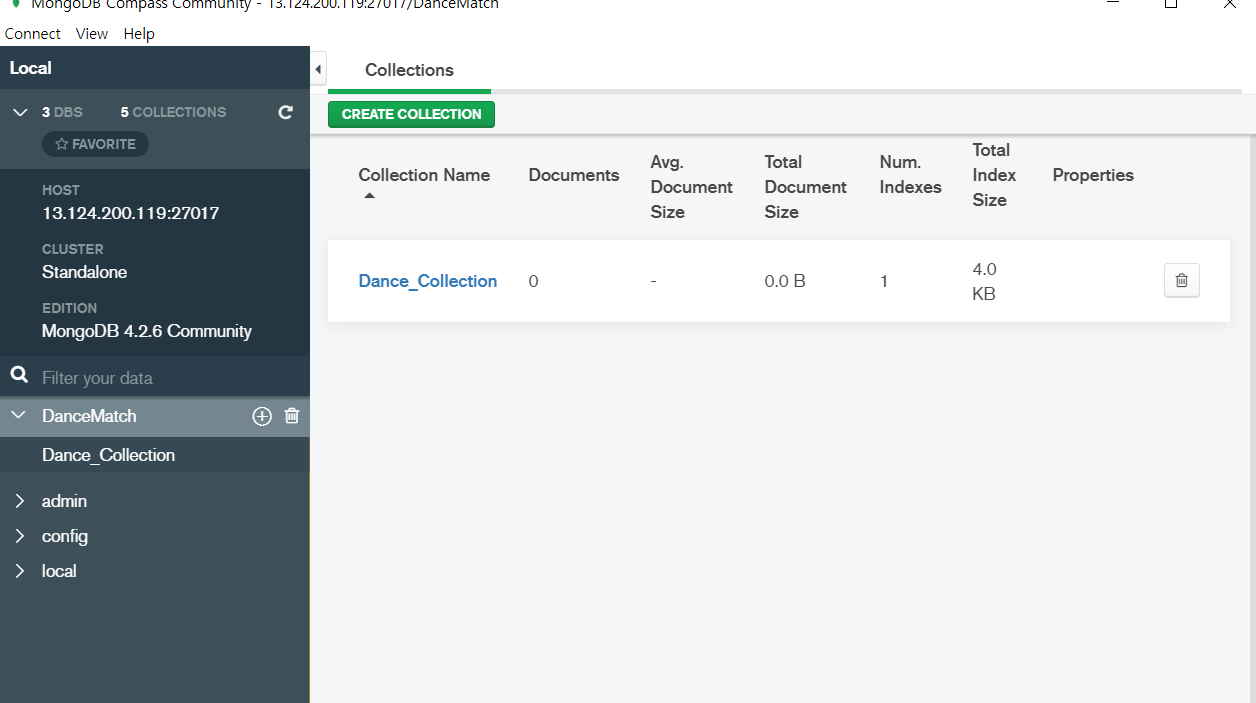 Okay. it was set...!!
> Solution
I used the python flask to load the db from the local and insert it into remote db server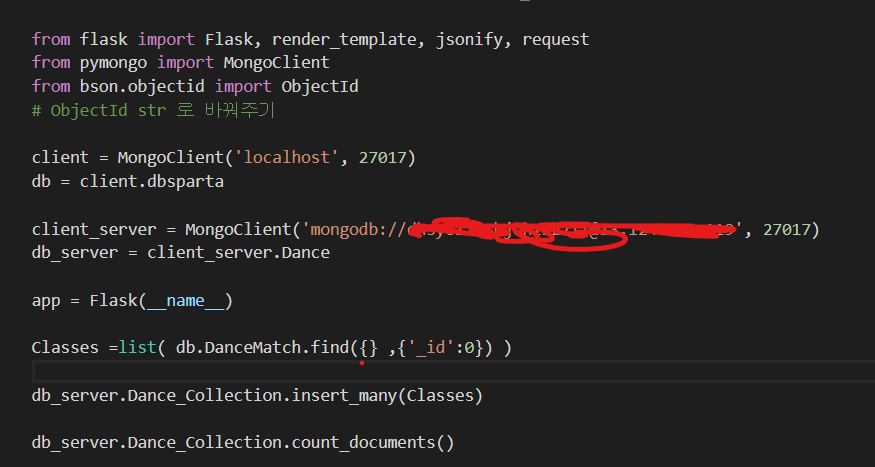 And it worked !!!
Finished